OCEAN JASPER - Treasures of the sea
Sourced in Madagascar in mines which are only accessible at low tide, every Ocean Jasper is a one-of-a-kind with its earthy tones and stunning patterns.
Beautiful as it is, fine jewelry tends to neglect it as no two stones are alike. However, for Tamara Comolli, that's what makes it so fascinating. Not only is it gorgeously natural and Bohemian, but when wearing an Ocean Jasper, you can be sure to be unique!
Coconut bracelet
Slip-on or link version bracelet with olive-shaped gemstones. The different shades are delicately picked out by hand to create harmonious combinations with all three colors of gold.
Placed on the wrist, the stones twist and turn, constantly revealing new patterns and colors
Ring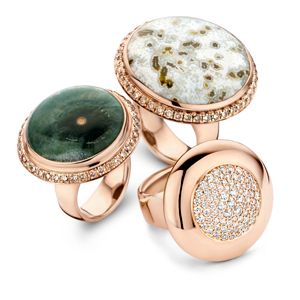 The Ocean Jasper rings are real statement pieces. The champagne diamonds surrounding the gemstone make it bring out its amazing earthy tones.
Hippie glam necklace
Create a hippie chic look with this unique necklace made of 9 olive-shaped gems and 2,25ct champagne diamonds.
Iconic Mikado Flamenco bracelet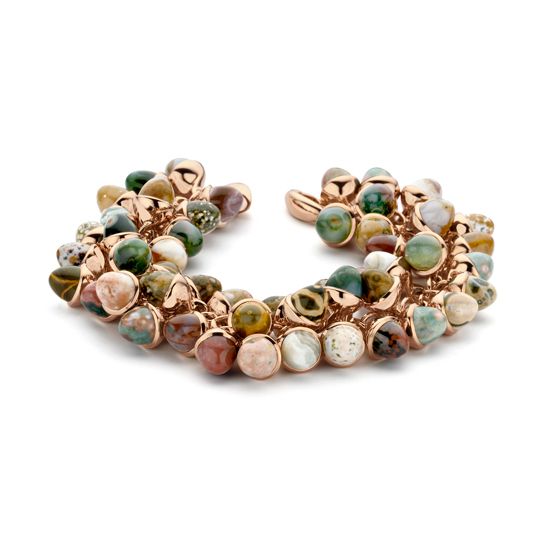 Go all the way with this captivating masterpiece of vibrant gemstone acorns set in rose gold! The carefully selected gemstones and the unique color harmony make it to one of the most stunning jewelry pieces.